Ready for an overload of delicious and crafty links?
This knitted wig reminds me of why I
need
to learn such a versatile skill!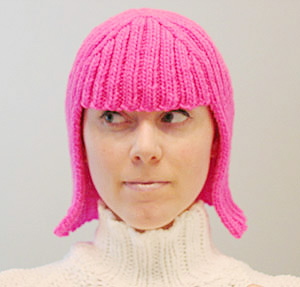 Grain-free, gluten-free and sugar-free Vanilla Bean Cake.... I must try this!
Maybe this can help me use up the magazines I have piled around....
Perfect combination right here. Chocolate and coffee. Should I make these delicious
Mochaccino
Cupcakes today?
I love this idea. Recycling. Stylish, Whatever you want!
Look at this gorgeous canopy bed for a little girl. Made with pvc pipes!
What a beautiful crochet blanket. Perfect for all those little scraps left in your stash!
I love Autumn. I love the leaves. And now I have found a pretty little craft project with them! What a lovely idea to have a bouquet of leaf roses.
I always have trouble walking past these paint sample cards and not picking up one of each.... Now I have an excuse!
Need some more cupcakey sweetness?
Head on over
HERE
for a gallery of filled cupcakes with their delicious recipes.
I want to try them all!
:)