Recently I have done something I haven't done for years.....
*Gasp*
Wear make-up!
Somehow I have found that I have more time (even with two kiddies to run around after) and I finally decided to play around with some of the lovely things I have had lying around for so long.
My favourite?
This old little silver tin....
Given to me by my mum, from when she was young. (I should say "younger" since she really isn't very old)
I
know
it's a big no-no to use old make-up. That you have to throw away the old and replace regularly.
But there is just no way I could say goodbye to this delicious slice of retro heaven.
The colours are lovely.
I have yet to find a set of eyeshadow at the shops where I love every colour like these ones....
I love the bold colours, but applied softly for a smooth finish.
(Wow this photo makes my lashes look
long
!)
But the best part is it is so quick and easy!
I love these two looks as well...
(Click image for link to tutorial)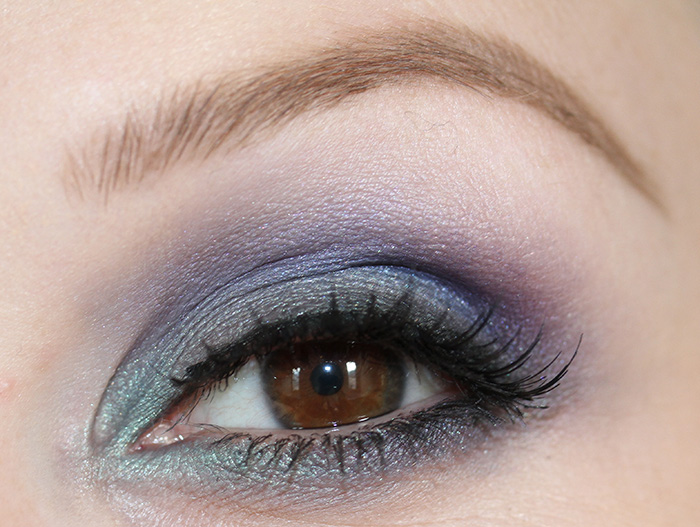 But the minute I start layering and applying so much powder things always go wrong.
For now I will stick to simple.
Easy.
:)